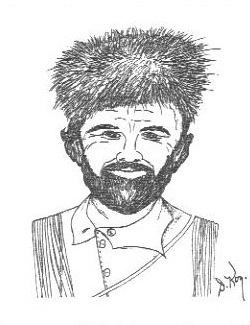 helpful links
Please use the links to obtain these books to help support this website.
books and articles
The Rise and Fall of Peter Pond by William N. McDonald (paperback)
Peter Pond diary excerpts:
Peter Pond documents
retracing Peter Pond's travels
Peter Pond locations and related
Peter Pond associated organizations
unsorted Peter Pond links
Bass, W.H. 1995. Human Osteology: A Laboratory and Field Manual of the Human Skeleton (4th Ed.) Columbia, MO: Missouri Archaeological Society.
Gough, Barry M. 1997. First Across the Continent: Sir Alexander Mackenzie. - Oklahoma: University of Oklahoma Press
Mackenzie Esq., Sir Alexander. 1967. Voyage to the Pacific Ocean in 1793. New York: The Citadel Press, Inc.
Caspar Wister to Jefferson, 13 July 1803 in Donald Jackson, ed., Letters of the Lewis and Clark Expedition with Related Documents, 1783-1854 two vols. (Urbana: University of Illinois Press, 1978), 1:108

Peter Pond books on Amazon
You can order the books listed on this site on Amazon.com . This helps to defray the costs of running this site.
Thank you for linking to Amazon through our site!
Au revoir,
Bill